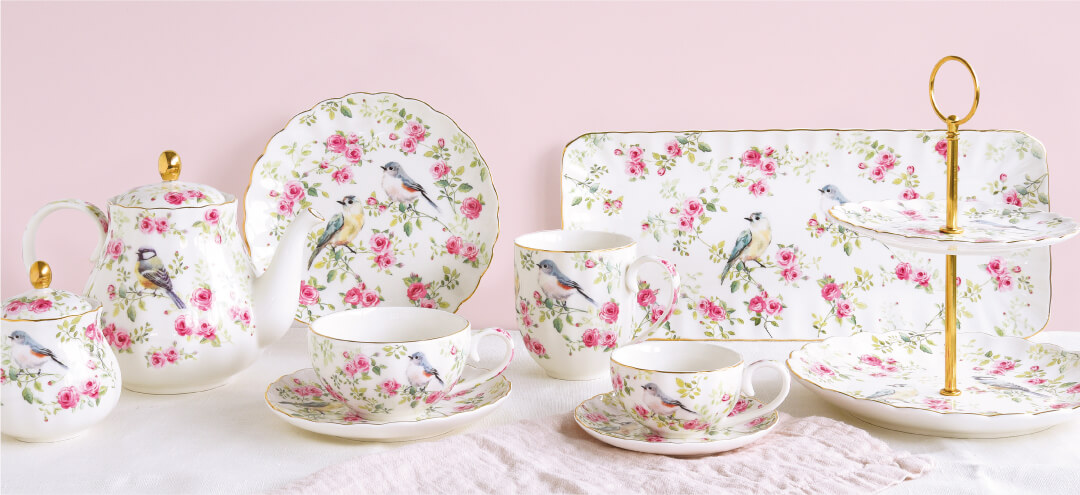 Spring Time
La primavera è qui: tempo di rose e uccellini cinguettanti in giardini giovani e colorati. Spring Time è la collezione perfetta per le vostre tavole primaverili. La decorazione ideale per celebrare in tavola la Pasqua.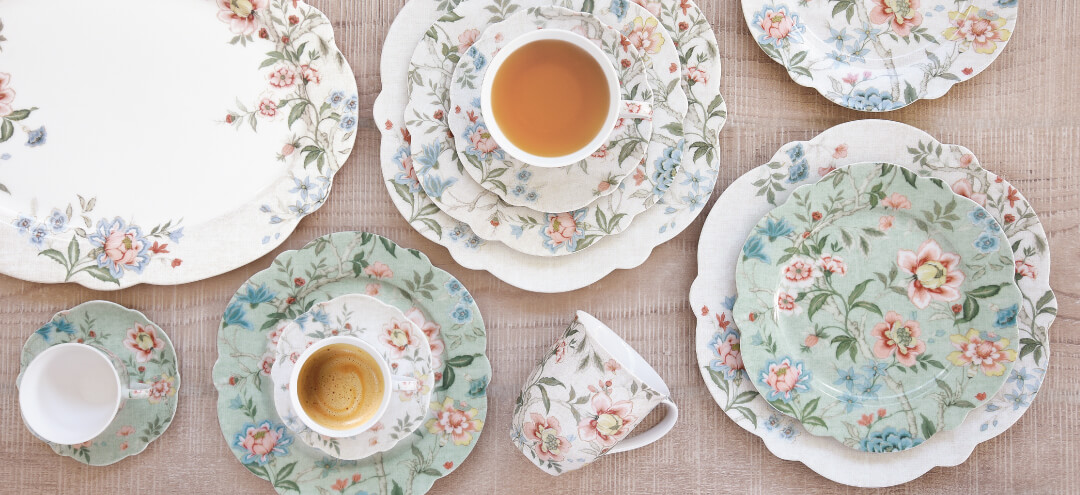 Zen Garden
Fiori e foglie in nuance delicate e fantasie eleganti. La collezione Zen Garden offre un servizio completo in porcellana perfetto per ogni occasione. Leggero e polveroso, una carezza per la tavola.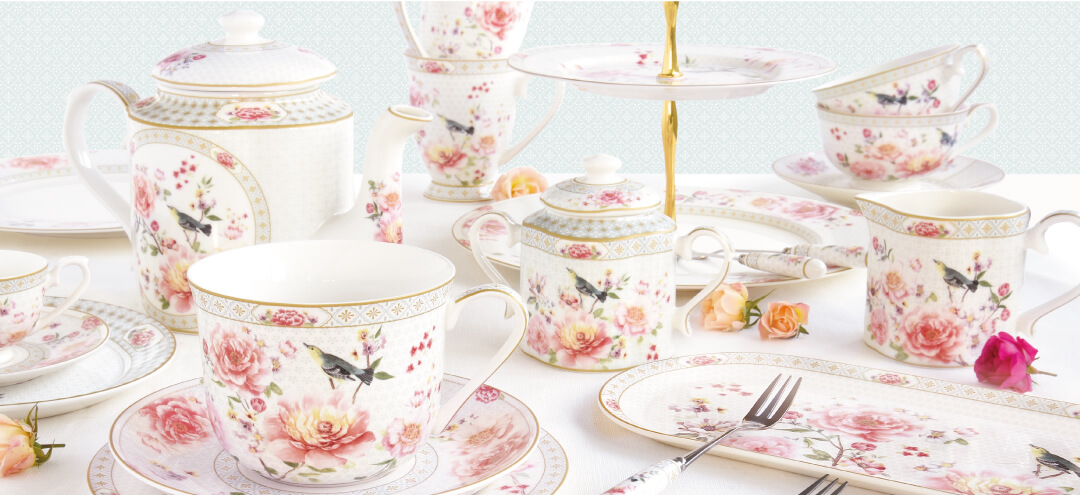 A Day in The Garden
La collezione A day in the garden offre articoli da tavola realizzati in porcellana Fine China. Grazie alla presenza della scatola litografata gli articoli possono trasformarsi in ottimi regali, adatti soprattutto a chi ama lo spirito romantico della natura.