Are you ready for an autumn table rich in charm?
Autumn has arrived with all the changes typical of this beautiful season. Which are these changes? Nature, of course, its colours and its charming landscapes. We sometimes welcome the new season by a new look, also at home and on the table, thanks to a romantic autumn table.
Here is the design by Easy Life for a beautiful fall table!
Autumn table: many ideas
Summer has ended; not only the climate but also our habits change. Fewer hours of natural light, the cooler weather and the return to work after holidays often lead to spending a lot of time at home.
Those who love to cook, prepare typical seasonal products; however, even the mise en place is important and autumn trends take over when the season is nearby. Decorations, centerpieces and tablecloths are important to set an autumn table. A winning choice is to be inspired by the colours of the landscapes typical of these months and by natural elements of autumn.
In order to set your table in autumn in a special way, Easy Life proposes different and interesting ideas thanks to its items: creating the perfect atmosphere for this period of the year is then really easy.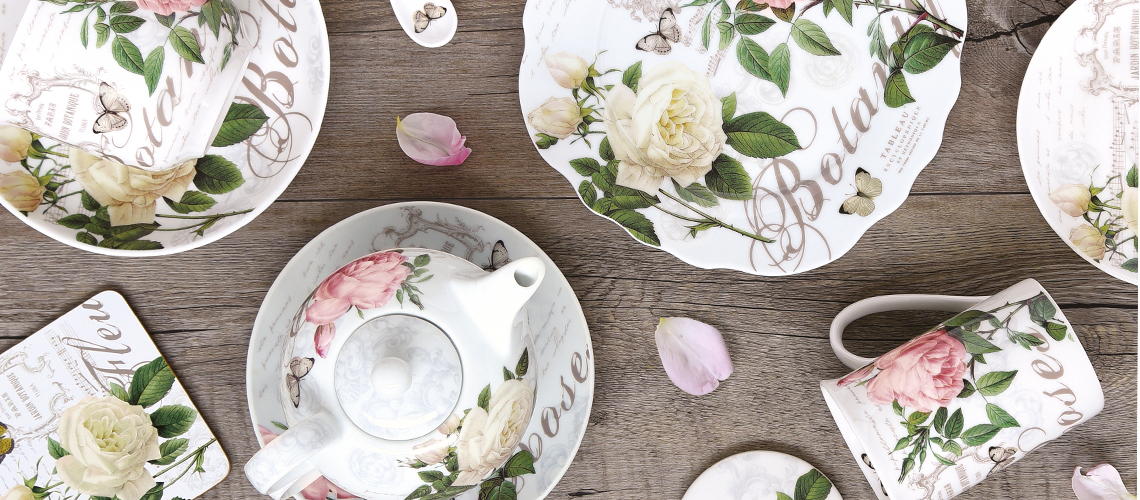 Botanica e Jardin Botanique: romantic gardens
Nature is the absolute star in autumn. Let's think, for example, of the foliage, the time of the grape harvest, the romantic gardens and everything that changes for the upcoming winter. Those who love all this, also love to put it in the table, with fascinating images that underline the elegance of nature.
Botanica is the Collection dedicated to wildflowers: daisies, hortensias and many others. Pastel colours and light strokes characterize this collection, loved for its delicacy and elegance. This is ideal to describe a peaceful and quiet landscape. A table service rich in items, romantic and refined.
Flowers are typical also for Jardin Botanique Collection, a charming and delightful garden. On a neutral background are represented musical notes that recall the charm of the melody. The atmosphere on these items is very relaxing.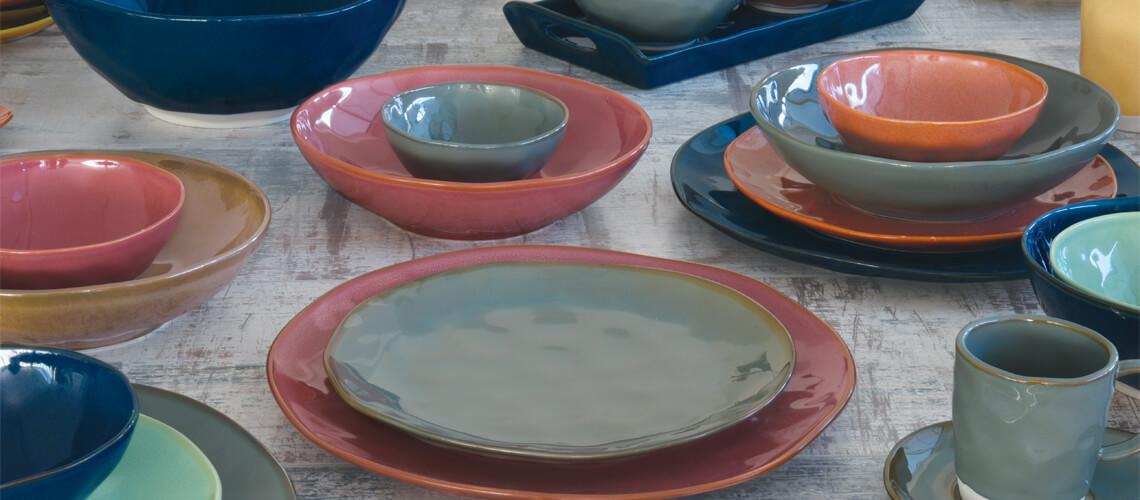 Interiors: bright colours of the season
What are the typical colours of this season? Yellow, red and brown, of course! All those colours that recall the fascinating phenomenon of foliage.
Among Easy Life Collections, there is Interiors. Every item is characterized by a mix and match style and is made of a special "reactive glaze" finishing: not two pieces are the same and this is a handmade characteristic typical of this collection.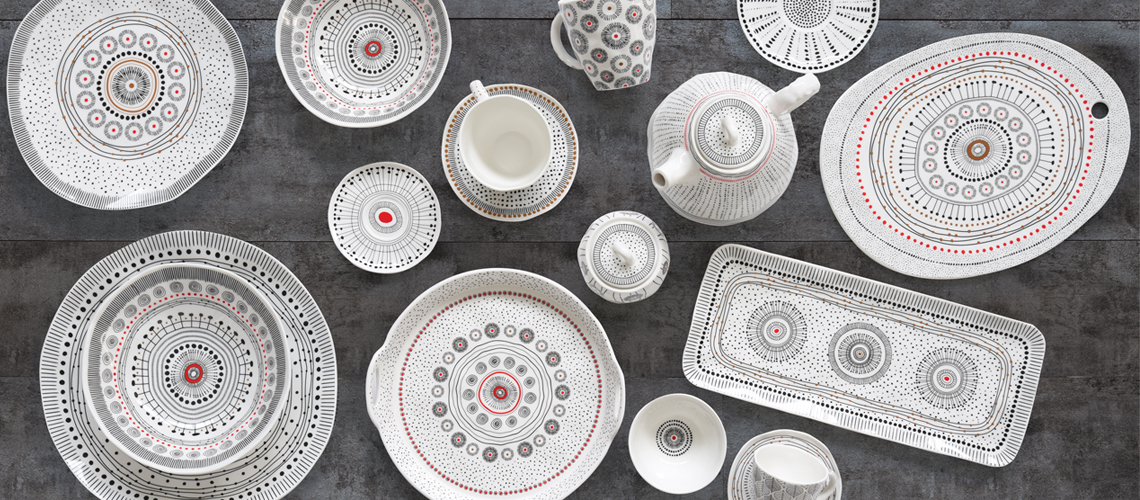 Organic and Casa Decor: gray, the colour of the season
What about gray to talk about the autumn season?
Tiny shapes, circles, lines and dots. Organic Collection is characterized by fascinating and stylized motifs that describe a modern style. Gray is the main colour with black and red. The collection is rich in items in order to cook very tasty meals.
Abstract gray motifs also characterize Casa Decor Collection. So many tiny decorations and designs created in the same colour palette are on the items of this collection. Mugs, bowls, olive oil bottles, bowl with bamboo tray. A collection composed of pure design objects.