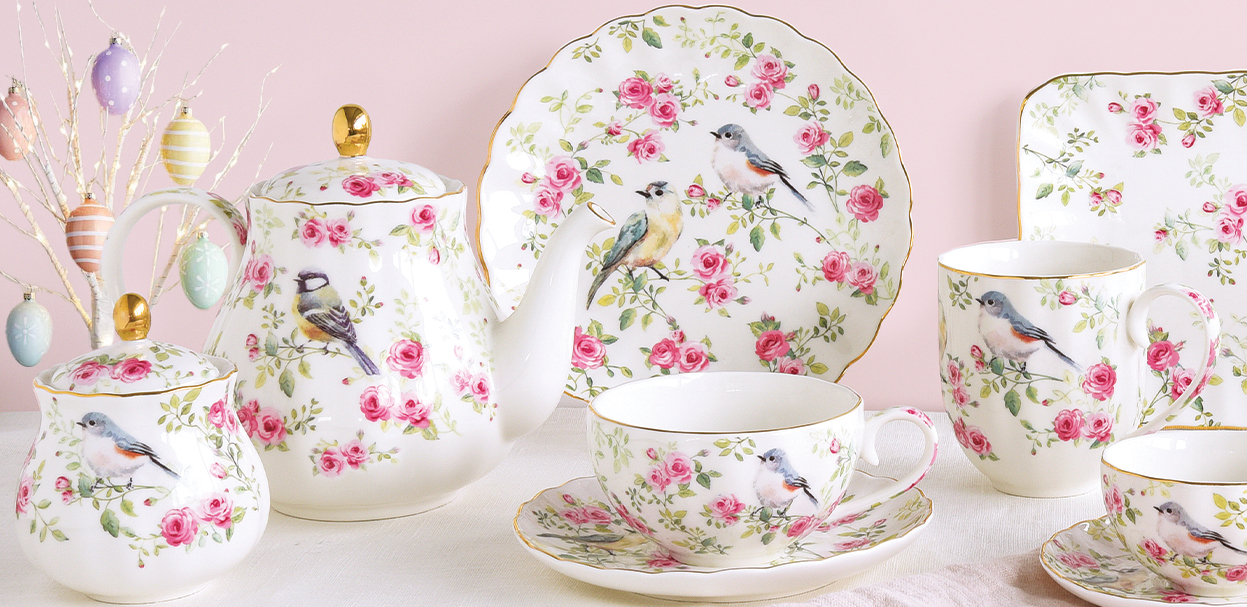 How many people are looking for ideas to set the perfect Easter table?
How many people are thinking about the top tableware ideas for a creative table? And which are the more suitable dinnerware sets to make a good impression for the occasion?
Thanks to Easy Life Collections, there are so many ideas to prepare a creative, original and refined mise en place.
A lot of ideas for your Easter Table
It will be Easter soon and it's nice to brighten up the atmosphere of your home in such a joyful party. But, why only your home? The table becomes, with delicious food, the main subject.
With the right tools, taking care of the dinner table can be satisfying. The most important things are your imagination and the perfect Easter tablescape that amaze your guests.
Let's see how!
How to decorate your Easter table
Easter is an happy and joyful celebration. That's why home and table decorations should reflect this special occasion perfectly.
Eggs, rabbits and doves are used very frequently because they are symbols full of meaning over Easter. Colored and diy Easter eggs, in particular, can become a nice placeholder.
However, we have not to overlook the other things. Colors and sets of dishes are very important for setting the perfect Easter table.
So, which Easy Life Collections could be perfect for celebrating the Easter holiday with a faboulous dinner table? Here are a lot of ideas to make your Easter table unique.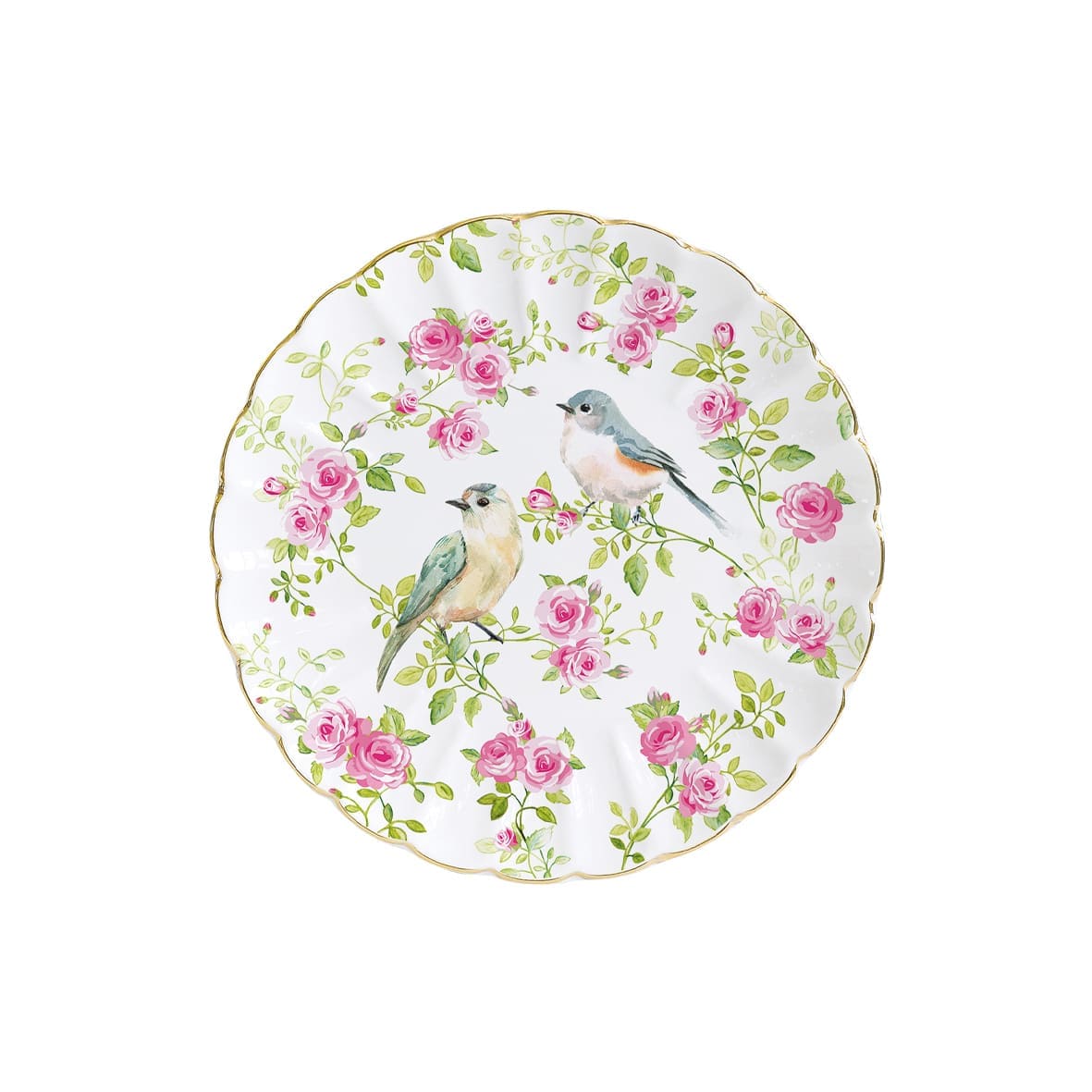 How to set a romantic Easter table
In order to have a romantic table, flowers could be very important for your sets of dishes. After all, what's more romantic than flowers?
In fact, they are a delicate subject and using them on this occasion is undoubtedly a refined choice.
They can be fresh potted bouquets or elegant diy colored floral arrangements.
Furthermore, they could be a beautiful decoration, painted on your plates.
Easy Life offers a broad selection of plates with floral motifs. For example, among Easy Life collections, there are a lot of elegant and high quality Bone China sets of dishes.
Bringht pastel colors are everywhere on Majestic Flowers Collection, that brings elegance on your table. Light blue, pink and gold are the main colors with an elegant pattern of floral motifs and a refined design.
This collection puts the quality of the raw material (that is Bone China porcelain) and the majesty together. The purity of the white color is on the soup and dinner plates; the floral pattern is on the dessert plates and on the napkins. To complete the set there is a cake stand, also for decorative use.
Easter holiday is coming but also spring is coming thanks to Spring Time, a new collection of the brand. The romanticism is both in the colors and in the design: the birds chirp on the flowering branches. The irregularity of the edges makes each plate harmonious. There is also the choice of refined pops of colors. Pink, white, green and light blue. All the colors are surrounded by hand-painted gold borders.
Mix & Match style to set your Easter table
An alternative to floral romantic table is an Easter tablescape with sets of plates composed of plain colors pieces that let use other decorations.
This is a contemporary style that follows the latest fashion trends. In fact, setting a mismatched table is one of the last table design trends.
Among Easy Life collections, there is a wide range of unique and special handmade pieces. Your Easter table becomes a modern table thanks to unmatched plates, different in shape and color.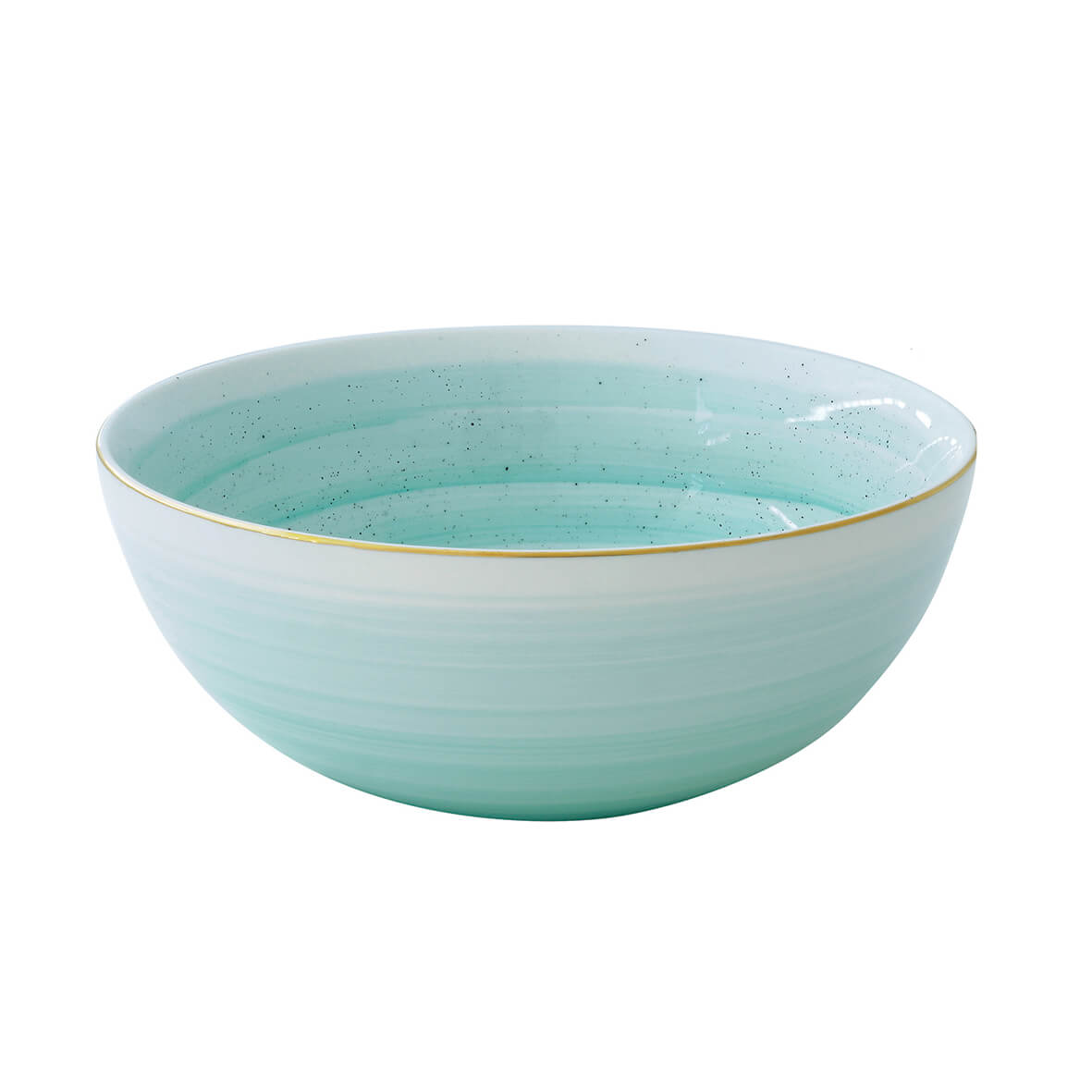 Abitare Collection includes dinner, soup and dessert plates, salad bowls and cups. There is a variety of shapes and colors and the decorations are also different. Every item of the collection has been created with a particular kind of porcelain that guarantees quality and a long lasting use. So, every piece is stunning but imperfect.
Pink, green, white. Artesanal Collection is very refined. The colors create a delicate vortex that gives movement. The irregular edges are finished by a golden shade. The final result is beautiful and elegant.
So, what do you think about? Are you ready to set a creative and special Easter table?
Thanks to Easy Life Collections is really easy!