In summer, we want to spent beautiful moments with our family and friends. The garden is a perfect place where setting a beautiful table for a convivial and pleasant atmosphere.
Thanks to Easy Life Collections, there are so many sets of dishes that could be ideal for these occasions!
In Summer, a lot of occasions to eat outdoor
During this season, thanks to the garden and pleasant temperatures, we can relax in our garden, surrounded by flowers and trees. In particular, it is a good idea to use the garden as a location for our meals, for a barbecue with friends, for example. Setting an outdoor table means to remember that we need a functional gazebo to protect us from the strong sun. And what about the table setting? Flowers and kitchen aromatic herbs, placed in different vases, could be a perfect centerpiece.
And then, for a beautiful table in the garden, Easy Life offers so many sets of dishes which are ideal for this special location.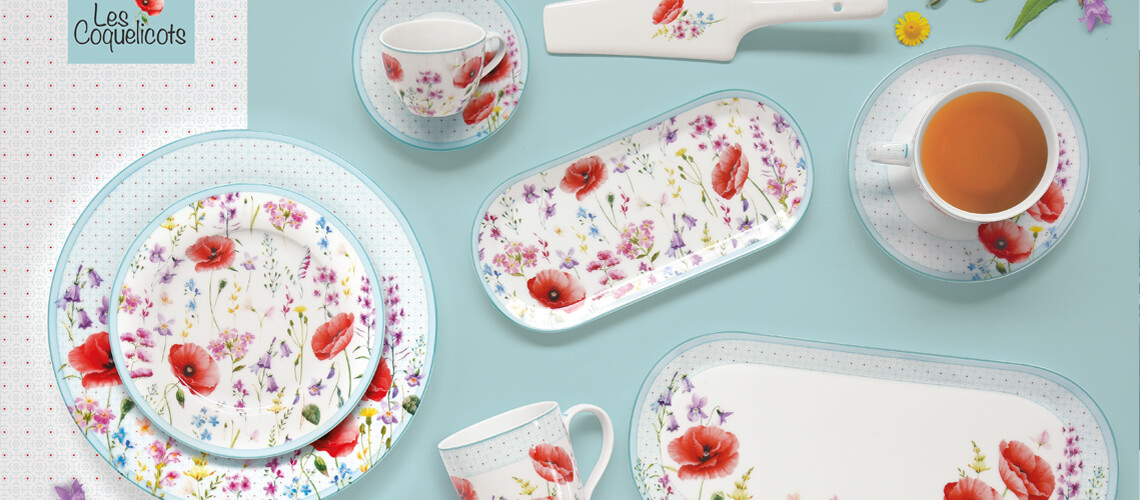 If you want a romantic table in your garden
Imagine a green lawn with trees and colorful flower beds. In the center of this lawn, a wooden or wrought iron table with a simple tablecloth, preferably white in order to bring out the elements on the table.
The ideal solution for this romantic table is Les Coquelicots Collection. Red poppies and floral decorations are the stars of this collection. All the decorations are sorrounded by green borders, that are perfect to remember a colorful summer garden.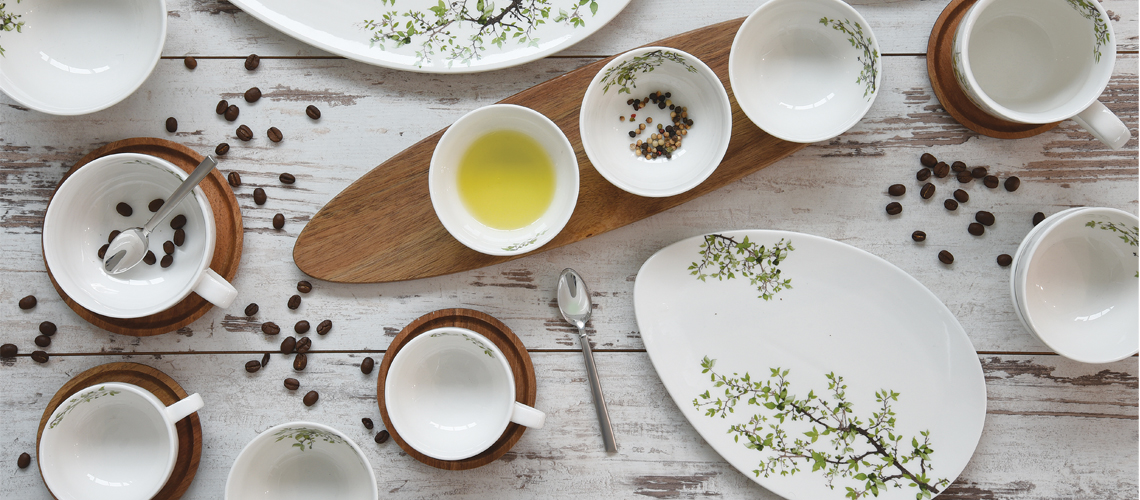 If you want to immerse yourself in nature, even at the table
When we are outdoor, we usually want a table that recreates the surrounding nature. To achieve this goal, a very suggestive collection is Nature. This pleasant Easy Life Collection is dedicated to the simplicity of nature. White background, branches and green leaves. The result is harmonious, balanced and peaceful. The porcelain serving platters have the shape of a leaf; the tray of the appetizer set and the trivet of the teapot are made of acacia, to best represent the natural element of Natura Collection.
Exotic foliage, tropical leaves and gold-rimmed white porcelain. Thanks to Amazonia Collection, you can bring typical Amazonia jungle atmosphere to your table. A perfect design for an outdoor table!
And what about Amalfi Collection? Its items represent the sea, the sun and, above all, the lemon trees. The colors white and yellow underline the beauties of nature.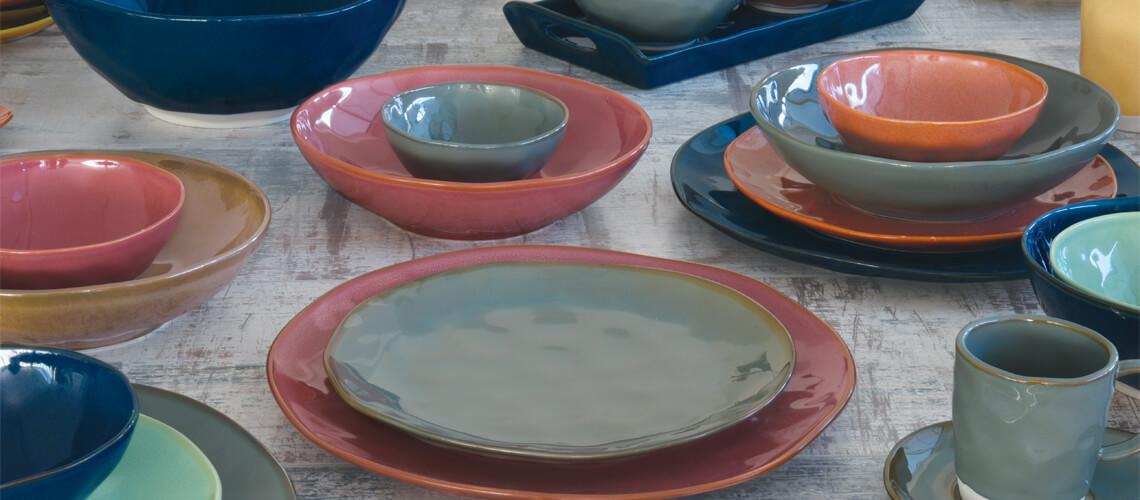 If you want a chic and modern table
For a colorful outdoor table, the ideal collection is Interiors. Porcelain plates, bowls, cups and mugs with organic shapes create a mismatched table, one of the last table design trends. Each item is made of a special "reactive glaze" finishing and is a handmade item, stunning but imperfect, surrounded by the beauty of nature.